TREB Releases Monthly Market Figures Reported By GTA REALTORS®
4/4/2018 | SHARE
Posted in Toronto Real Estate by Ron Hyde| Back to Main Blog Page
Toronto Real Estate Board President Tim Syrianos announced that Greater Toronto Area REALTORS® reported 7,228 residential transactions through TREB's MLS® System in March 2018. This result was down by 39.5 per cent compared to a record 11,954 sales reported in March 2017 and down 17.6 per cent relative to average March sales for the previous 10 years.
The number of new listings entered into TREB's MLS® System totaled 14,866 – a 12.4 per cent decrease compared to March 2017 and a three per cent decrease compared to the average for the previous 10 years.
"TREB stated in its recent Market Outlook report that Q1 sales would be down from the record pace set in Q1 2017," said Mr. Syrianos. "The effects of the Fair Housing Plan, the new OSFI-mandated stress test and generally higher borrowing costs have prompted some buyers to put their purchasing decision on hold. Home sales are expected to be up relative to 2017 in the second half of this year."
The MLS Home Price Index Composite Benchmark was down by 1.5 percent on a year-over-year basis for the TREB market area as a whole. The overall average selling price was down by 14.3 per cent compared to March 2017.
While the change in market conditions certainly played a role, the dip in the average selling price was also compositional in nature. Detached home sales, which generally represent the highest price points in a given area, declined much more than other home types. In addition, the share of high-end detached homes selling for over $2 million in March 2018 was half of what was reported in March 2017, further impacting the average selling price.
"Right now, when we are comparing home prices, we are comparing two starkly different periods of time: last year, when we had less than a month of inventory versus this year with inventory levels ranging between two and three months. It makes sense that we haven't seen prices climb back to last year's peak. However, in the second half of the year, expect to see the annual rate of price growth improve compared to Q1, as sales increase relative to the below-average level of listings," said Jason Mercer, TREB's Director of Market Analysis.
TREB continues to stress that housing and housing affordability need to be at the forefront of the policy debates leading into this year's provincial and municipal elections.
"A well-functioning housing market is not only important to ensure that people have a place to live; it is also important because it supports hundreds of thousands of jobs, billions of dollars in spin-off expenditures and billions of dollars in government revenues. Issues such as the below-average level of housing supply and often inadvisable policy ideas and negative measures such as land transfer taxes, vacancy taxes, speculation taxes and second home taxes should also be thoroughly debated by all candidates," said Mr. Syrianos.
Summary of TREB MLS® Sales and Average Price March 1 - 31, 2018

2018

2017

Sales

Average Price

New Listings

Sales

Average Price

New Listings

City of Toronto ("416")

2,797

817,642

4,438

4,224

897,856

5,715

Rest of GTA ("905")

4,431

763,674

10,428

7,730

924,563

11,263

GTA

7,228

784,558

14,866

11,954

915,126

16,978

TREB MLS® Sales & Average Price By Home Type March 1 - 31, 2018

Sales

Average Price

416

905

Total

416

905

Total

Detached

706

2,414

3,120

1,293,903

921,515

1,005,779

Yr./Yr. % Change

-41.1%

-47.7%

-46.3%

-17.1%

-17.9%

-17.1%

Semi-Detached

236

450

686

1,032,358

651,967

782,831

Yr./Yr. % Change

-28.5%

-31.6%

-30.6%

-5.0%

-12.4%

-8.8%

Townhouse

260

865

1,125

735,650

609,375

638,558

Yr./Yr. % Change

-27.8%

-35.9%

-34.2%

-3.5%

-11.7%

-9.5%

Condo Apartment

1,573

610

2,183

590,184

449,967

551,003

Yr./Yr. % Change

-32.0%

-34.7%

-32.7%

7.1%

2.1%

6.1%

March 2018 Year-Over-Year Per Cent Change in the MLS® HPI

Composite (All Types)

Single-Family Detached

Single-Family Attached

Townhouse

Apartment

TREB Total

-1.50%

-6.69%

-5.52%

2.32%

14.11%

Halton Region

-0.98%

-2.99%

-3.15%

4.00%

8.64%

Peel Region

-2.48%

-5.49%

-4.94%

-0.58%

10.73%

City of Toronto

4.78%

-6.17%

-1.63%

6.66%

15.94%

York Region

-10.70%

-13.23%

-13.42%

-3.29%

10.74%

Durham Region

-2.19%

-2.68%

-2.55%

-1.60%

6.34%

Orangeville

8.91%

8.86%

8.68%

-

-

South Simcoe County ¹

-7.19%

-7.80%

-3.23%

-

-
¹ South Simcoe includes Adjala-Tosorontio, Bradford West Gwillimbury, Essa, Innisfil and New Tecumseth
Source: Toronto Real Estate Board
Condo Prices Toronto, Condo Sales Toronto, GTA News, GTA Real Estate Market, Home Sales Toronto, House Prices Toronto, Toronto Residential, TREB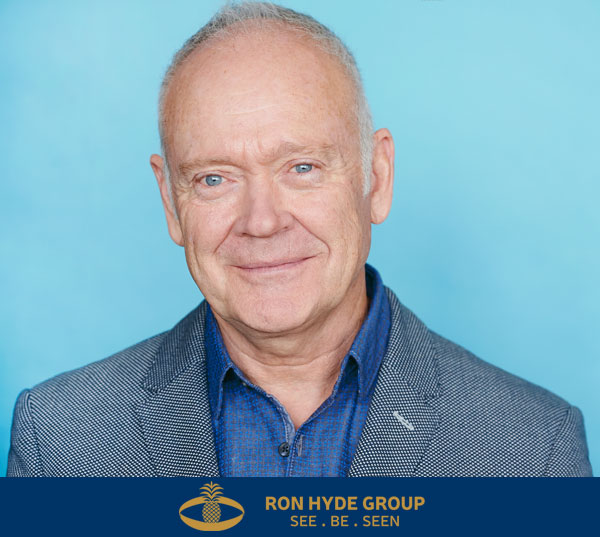 Thinking of buying or selling a property, or have a question regarding the real estate market? Fill out the form below and I'll get back to you promptly.